With the onset of developments in AI and machine learning, logistics industry is witnessing some crucial developments in the recent years. Predictive analysis for shipments, warehouse management by robots, real-time tracking, introduction of delivery drones are some AI achievements in 2019. It is predicted that Logistics in India will be a $215 billion industry by 2020.
Other than that, companies are also becoming more concerned about safeguarding the environment. Greenhouse gases from fossil burning, industrial processes and large vehicles contribute to rise in temperature of earth. Recent technological advancements in electric automobiles and algorithms like shortest route-finding help companies in cutting carbon footprints.
With time and technology advancements, some important branches of logistics have emerged. Let's see them one by one: –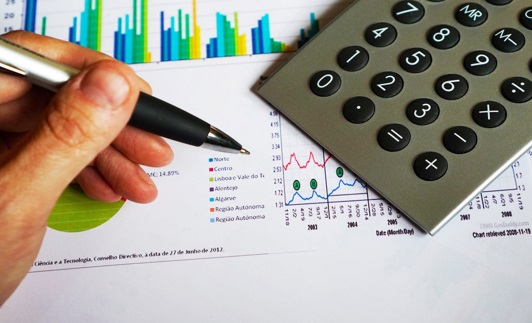 ANTICIPATORY LOGISTICS: –
Anticipatory logistics has been one of the hottest freight trends over the last two years. As the name suggests, it is anticipating future demands by collecting data from past orders or seasonal fluctuations and feeding it to an advanced machine learning model. With time, its predictions will improve, and it will become an autonomous logistics planner.
GREEN LOGISTICS: –
Wikipedia says, "Green logistics describes all attempts to measure and minimize the ecological impact of logistics activities." Today, we are leaving our carbon footprints more than ever before. Green logistics ensures less carbon emission of trucks and trolleys by enabling efficient route scheduling and warehouse management of goods.
ELASTIC LOGISTICS: –
Elastic logistics refers to the expanding and shrinking of capabilities to align with demands within the supply chain. It gives you visibility into delivery operations so that you can maintain overall control. The ability to customize operations as needed without long-term investments is the key to accomplish this kind of adaptability. One of the best ways to adopt "elasticity" for consignment operations is to incorporate TMS (Transport Management System) in your business.
REVERSE LOGISTICS: –
Reverse logistics has emerged in the last decade or so.  As the name suggests, it stands for operations related to the reuse of all the products and materials. Usually, logistics deal with the shipment of product to the customer. However, in case of reverse logistics, we go one step backwards in supply chain. In other words, it's going back from customer to distributor, or manufacturer. It deals with management and selling of returned products from customers.
DISPOSAL LOGISTICS: –
Disposal logistics means to reduce logistics cost by enhancing services related to the disposal of waste produced during various operations of a business.
These are the 5 branches of logistics that have emerged over the years. Technological advancements will continue to transform logistics in the coming years.
There has been surge in the usage of freight mobile apps because it is cumbersome for customers to contact each vendor for the best shipment price. Now, they can add details on a freight app and know the best offer on their own.
Are you looking forward to your next shipment? Try FR8War.com, which compare quotes according to your budget and give you multiple logistics services to choose from. Just enter your location details, budget, weight and commodity type/name and you're good to go.