Last year, the economy took a plunge due to the Covid-19 pandemic. Businesses were shattered, and the services sector struggled to survive with Logistics Sector being no exception to it. The logistics sector of India currently worth $250 Billion. 
Today, we have decided to enumerate 4 major challenges faced by the logistics sector due to lockdown. Let's see them one by one: –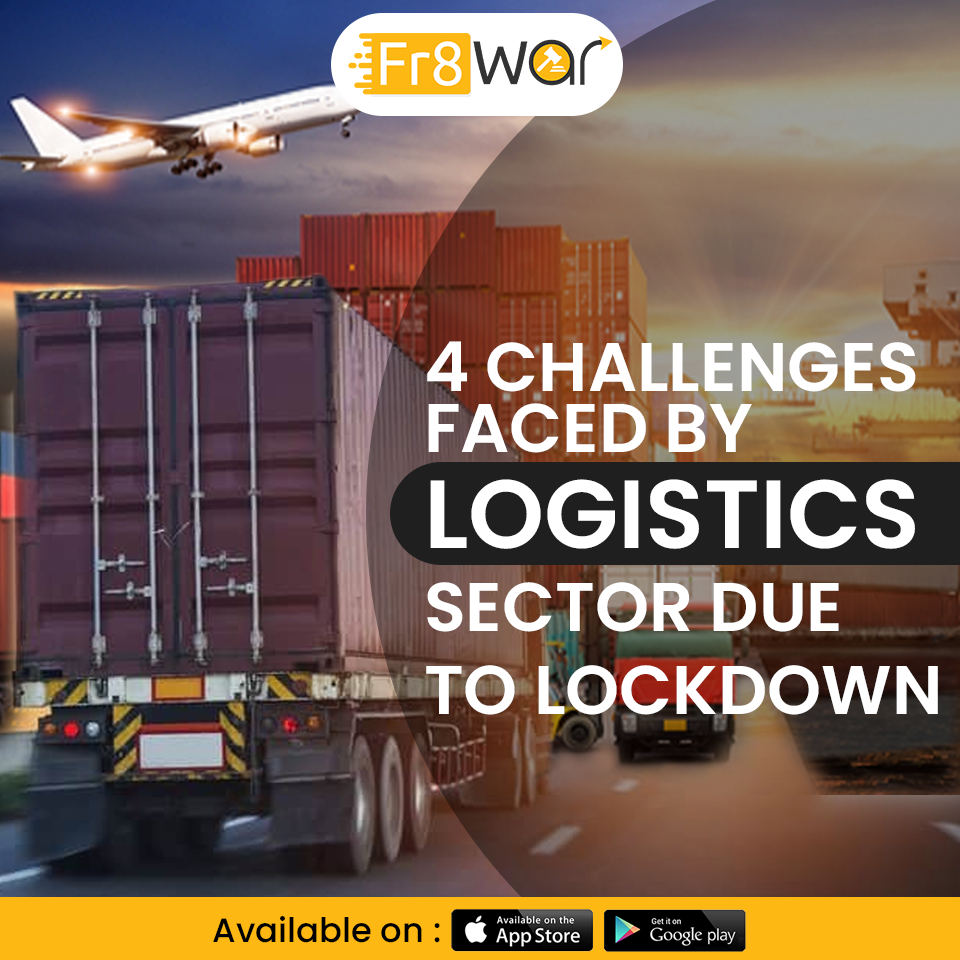 DECLINE IN DEMAND OF NON-ESSENTIAL GOODS
Due to the nationwide lockdown, the demand for primal goods such as daily groceries and pharmaceuticals  hit the roof. Non-essential goods such as clothing or home décor saw a serious decline in their demand. Due to this, they have been piling up in warehouses giving birth to the issue of insufficient space. 
PARTIAL MANPOWER
Due to the Covid-19 lockdown, many migrant workers were forced to back to their homeland in the month of May and June of last year. Even the lockdown regulations have been lifted up, only half of the workers are allowed to work in warehouses and delivery offices as announced by the government. The partial manpower is yet another reason for hindering crucial business processes in the logistics sector. 
Book freight trucks online with Fr8War. 
GOODS STUCK IN TRANSIT
With the second wave of Covid-19, there is a significant lack of transportation as railways and trucks are halted in some areas of the country. This becomes the reason for goods stuck in transit and not able to reach the merchant and ultimately to the consumer.  
LIMITED SUPPLY
Due to strict lockdown regulations, many manufacturing plants have been forced to limit down their production. Due to this, there has been little or no production of some goods. This has led to a reduction in the supply of some goods. 
Albeit the challenges, various tech logistics apps have proven to be a great help for consignors and transporters amid lockdown. One such app is Fr8War. Consignors face this problem of daily haggling over phones to know the best price of their shipment. Fr8War is a digital bidding platform for consignors that creates a digital connection between consignors and carriers. Consignors need to freight details along with the ceiling price, and various transporters will bid for it from the other end. Consignors get the best price for their shipment and transporters easily get new freight contracts. A win-win scenario for both parties.
Download Fr8War App now.