Logistic Management is the process of transporting certain goods (either in raw or in finished condition), parcels, items, and information from one point to another within the supply chain network.
But you know it is always interesting to think that how a product reaches from its initial point to endpoint.
Here we are going to explore the types of logistic shipping services and how they may impact your business.
Types of Logistic Management Services
Warehousing Services

Freight Shipping

Courier Shipping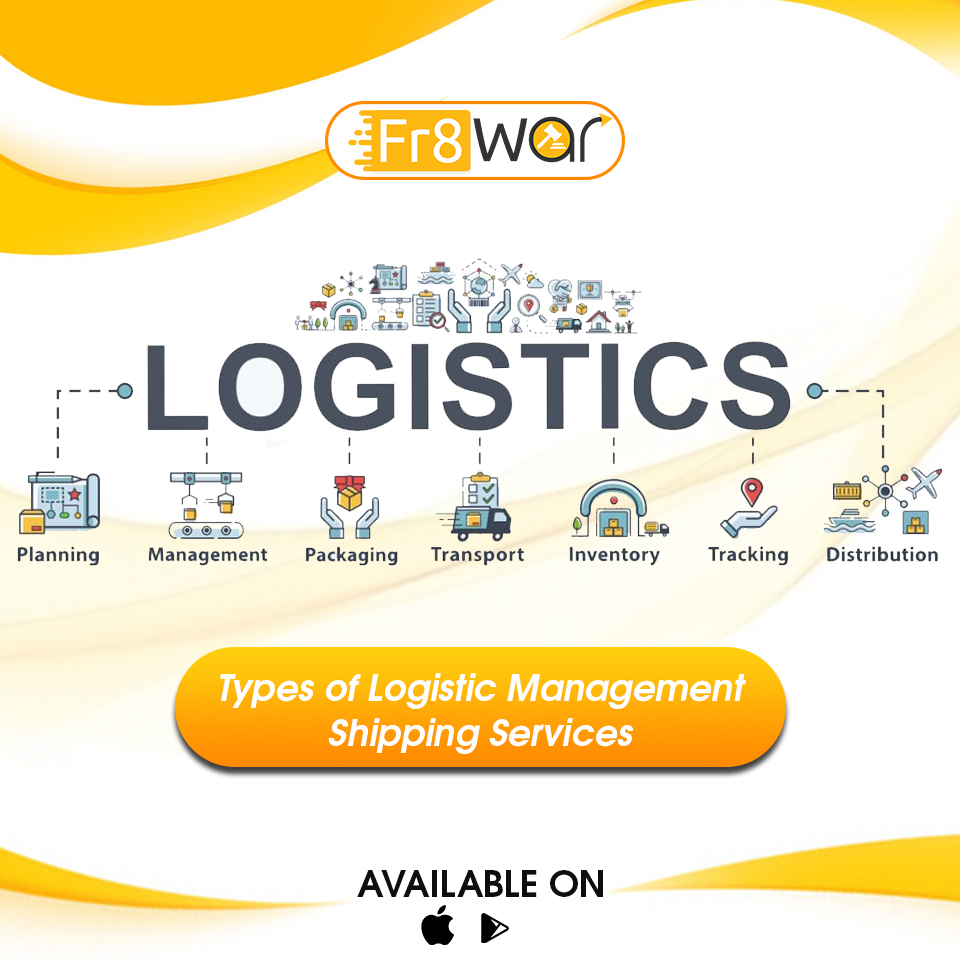 Warehousing Services
Warehousing is the process of storing products before it is shipped or it is a process of transportation between the series of warehouses.
It is part of a very sophisticated industry known as Logistic Management. Some of the companies choose third-party logistics providers rather than having their own warehouse. 
The six basic warehouse processes involve receiving, putaway, storage, picking, packing, and shipping. Managing these processes will allow you to handle your warehouse operation, reduce cost & errors, and achieve a higher perfect order rate
Freight Shipping
Large orders and big items are often shipped through freight services. 
This includes a combination of vehicles – trucks, trains, cargo ships, and more. Some of the most popular freight services are Federal Express, DHL, and UPS. Freight is a key service utilized by businesses in order to distribute large orders or heavy items more quickly. One can find many other advantages that shipping through freight can have for a company. For example, some corporations may be able to reduce their carbon footprint by using freight as opposed to air cargo or ground transportation. Many new companies are also using this service as an effective way to save on costs and increase business efficiency without sacrificing their quality of work.
Courier Shipping
Courier shipping is the process that provides fast and quick door-to-door shipment or delivery of goods. Courier services are different from ordinary mail and they provide great reassurance through tracking. Courier shipping is best for its speed, security, tracking features, and swift delivery. This service is expensive compared to other modes of mail service and is usually considered important when one of the above-mentioned features is of importance to the user of the service.
International Delivery has become easy thanks to Courier Shipping, it is extremely popular and offers cost-effective ways to distribute products nationally and internationally.
Conclusion
Fr8War is Logistic Management Software and works as a digital bridge between consignors and transporters. It helps consignors and transporters to interact and empower them to get what they want. By removing the line that separates them, we wish to bring about highly improved transportation efficiency. Fr8war online portal enables service providers and seekers to connect.