India has been witnessing some great alterations in logistics market from the past few years. For the large part, the credit goes to advancements and emergence of new technologies in IT sector. Supply chain monitoring, online freight booking apps and websites, and dextrous robots have been revolutionising this industry that was once untouched by any technological realm.
Today, big Indian angel investors are investing heavily in logistics management start-ups which make use of advanced machine learning algorithms and GPS for efficient route mapping and transport monitoring. It is estimated that logistics in India will become a $215 Billion industry by 2020. There are few technological key trends in Indian Logistics management which cannot go unnoticed in 2019. Let's study them one by one: –
1.FREIGHT BIDDING APPS: –
The freight service apps are on the rise in the logistics sector. Various logistics service providers register themselves on bidding-war platforms like FR8War. The customers looking for consignment services then enter a budget and other delivery details. Cargo owners then bid for that shipment deal from their phones.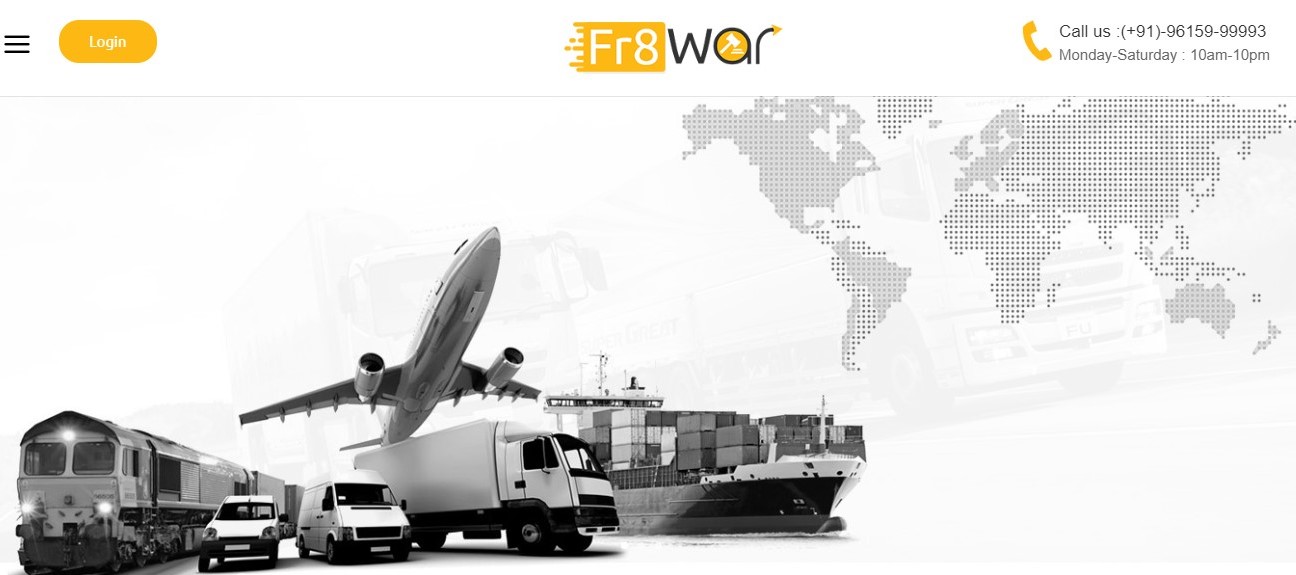 2.ADVANCED MACHINE LEARNING ALGORITHMS FOR ROUTE EFFICIENCY: –
Logistics firms had been sitting on huge reservoirs of data until the introduction of AI and advanced route-finding algorithms. Various insights like traffic constraints, stop durations, vehicle congestion etc. are inferred by feeding raw data to advanced machine learning models. This helps in finding the optimum routes for shipments.
3.DIFFERENT TYPES OF LOGISTICS: –
With advancements in technology and warehouse management, different branches of logistics have emerged. The two common branches are Green logistics and Elastic logistics. Green logistics is the way to minimize carbon footprints in logistical operations whereas in Elastic logistics, the size of freight is expanded or shrank in real time as per the demand analytics.
4.WAREHOUSES IN TIER-2 CITIES: –
Many logistics firms are looking forward to opening their warehouses in tier-2 areas because of increasing inflation in metropolitan cities. This will not only increase warehouse storage but also bring employment to the people living there.
5.ROBOTICS AND AUTOMATION: –
Robotics and automation are slowly paving its way to Indian warehouses. The dexterous robots are used for lifting, packing, barcode scanning and transferring of items. Though, it's not actually like rise of AI over humans; they are increasing human productivity by taking up mundane jobs.
These are the five technological trends which are dominating Indian logistics market and will continue to do so in the coming years. Being the backbone of India's economy, the government is spending heftily on logistics sector.
Are you looking for your next shipment to get shipped? Do you have the time to go to each logistics firm and compare prices? If No, then get best freight deals on your phone with FR8War App. It's an online bidding platform for transport seekers and providers. You just need to enter your location details, commodity name/type, budget and different freight services will bid to it. No frustration, only transparency. Get in contact to register your logistics business or for any kind of support/feedback.