INTRODUCTION
According to Global E-commerce Statistics, 4% to 6% of retail purchases result in getting returned from the end customer. This costs about $40 Billion/Day to the e-commerce industry. Independent market research has found that 85% of customers won't come to the site again if the returning process is cumbersome and time-consuming. Therefore, the term 'Reverse Logistics' is coined to manage customer returns effectively. Reverse Logistics is simply defined as, "the process of moving goods from their typical final destination for the purpose of capturing value, or proper disposal. Adding to it, remanufacturing and refurbishing activities are also included in the definition of reverse logistics." Today, it's IMPOSSIBLE for any e-commerce store to stay intact without a proper reverse mechanism in place.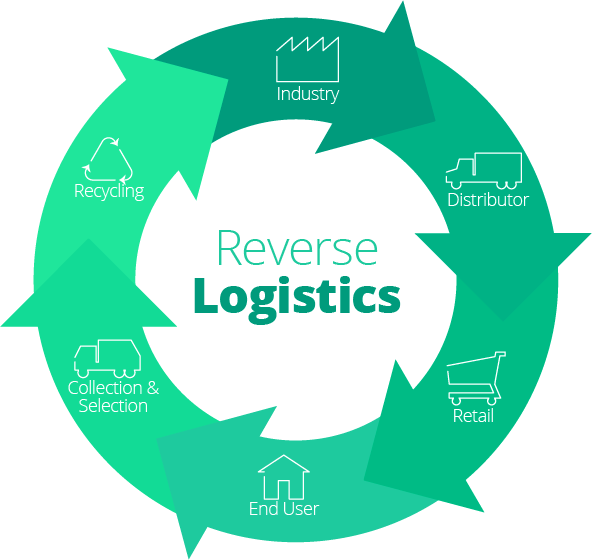 Book Freight Trucks online on Fr8War app. Download App from Playstore NOW!!
Why Reverse Logistics Is Important?
Reverse logistics chiefly impacts three specific areas of any e-commerce business- environmental, economic and operational. Certainly, going the extra mile in providing excellent reverse logistics might also act well for the PR of the company. The returned products go for recycling, thus helping in environmental conservation from the company's end.
There are many benefits of having an effective Reverse Logistics System. Let's see four of them one by one: –
Reduction in Costs
With proper planning, costs for administration, shipping, transportation, and tech support can be substantially reduced.
Quicker Service
Quickly refunding or replacing goods can help in restoring customer's faith in a brand.
Retention Of Customers
Contrary to the common notion, the ability to deal with errors is just as important as the ability to make sales. If a customer had a bad experience with your product, there should be easy-return policies from your end. Therefore, it becomes super important for you to learn to keep your customers happy by treating them like a king. However, even after you've made a mistake.
Reduction In Losses
You can recover the loss of investment in your failed product by recycling it, scraping and selling its parts, or repurposing the returned product in a secondary market. By having a good reverse logistics program in your company, you can smartly minimize the losses. You just need to take that product and turn it into an unexpected asset that would otherwise add cost to the company's expenses.
Conclusion
Reverse Logistics in emerging economies like India is taking shape because of the rise of e-commerce and heavily depends on awareness, legislation, and infrastructure. It's clear that better transportation and collection of end-of-life products are much needed in these markets.
About Fr8War
Many shippers today, look-out ways for a hassle-free delivery of their load? If are you a shipper in the dilemma then fret not, Fr8War is here. Fr8War acts as a digital bidding platform between consignors and transporters. Furthermore, the shipper or YOU need to enter lading details with the ceiling value, and different transporters will bid for it from the other end. Consequently, transporters get to contend for the load, and consignors instantly get the best delivery value. With Fr8War, the method is exceptionally simple, POST. BID. RELAX. Adopt freight revolution, and download the Fr8War app now!!