Last year, Elon Musk announced Tesla's most comfortable and the safest truck ever called Semi. It's an electric truck that has an energy consumption lower than 2kWh/mil. From the rate we are depleting our renewable sources, an electric vehicle revolution seems inevitable. Over the last decade, these vehicles have gone through a major transformation and the day is not far away when we shall be seeing electric heavy trucks on our roads carrying shipment loads and running India's supply chains.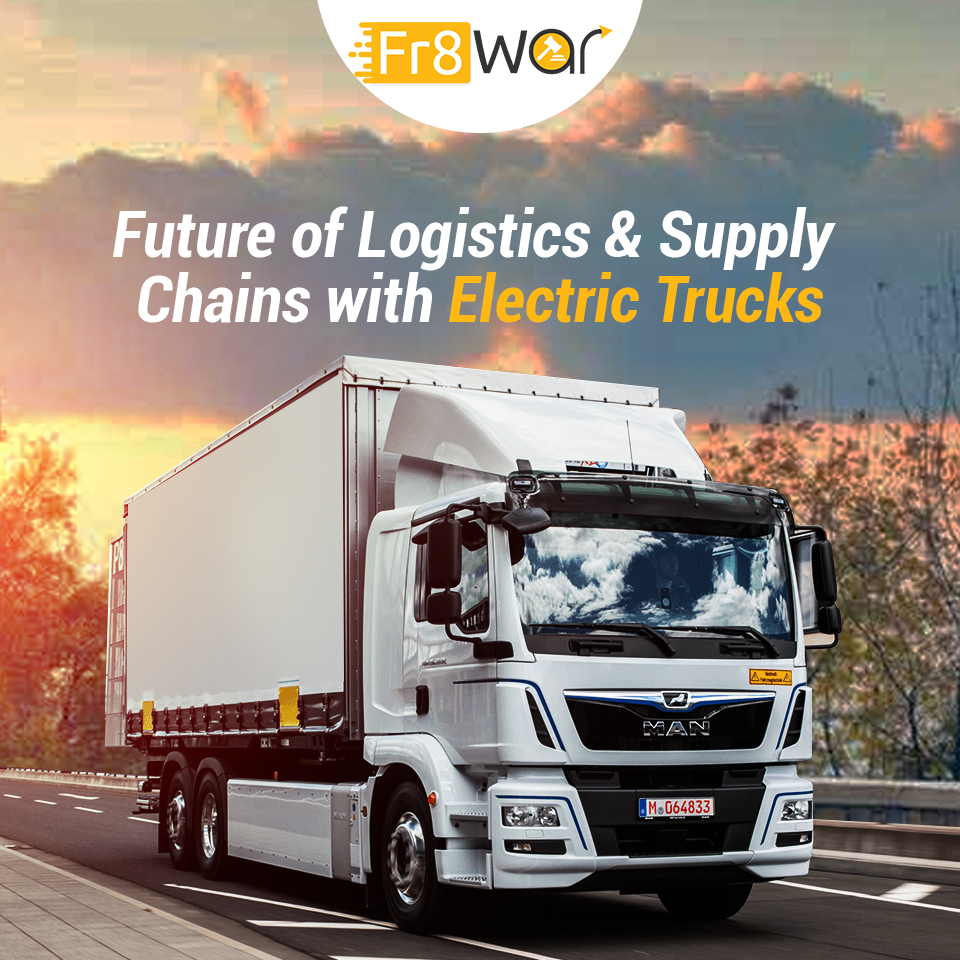 Merits of Electric Trucks
Electric vehicles are not only cheaper than gasoline ones but moreover you can further reduce your fuel costs to the bare minimum by installing solar cells on the roof. The electricity generated can be used to charge your vehicle.
Electric automobiles including trucks have fewer mobile parts than gasoline or petrol ones. They require minimum servicing with inexpensive exhaust systems and fuel injection systems. So, their maintenance is comparatively easy.
Electric vehicles do not emit any harmful emissions which lead to fewer health problems like Asthma and Blood Pressure in communities. They are also quieter than conventional vehicles, hence less noise pollution. By using electric vehicles, a freight company is minimizing its carbon footprints.
Demerits of Electric Trucks
Electric vehicles need charging stations. People covering large distances should have regular access to devoted electric power stations. Recharging a big truck requires at least 3-4 hours while gasoline vehicles can be refuelled in a few minutes. Charging batteries becomes one big reason for not owning an electric vehicle. Adding more to the cumbersomeness, you are required to carry your charging equipment with wherever you go.
The quietness of an electric vehicle can also lead to road accidents as people are accustomed to hearing the noise of vehicles if they are coming from behind or passing nearby. Many companies are introducing artificial noises to prevent such incidents from happening.
Accessories in electric trucks such as Air Conditioners, Radio, Headlights, etc. consume power from batteries. This contributes to quick drainage of power from batteries and recharging them again takes time.
There are very few insurance firms who currently insure for electric vehicles. Also, the insurance cost for electric trucks is more than that of conventional ones.
Despite the demerits, it is expected that the market demand for electric vehicles is going to rise in the future. Just like electric trucks, Fr8War is also changing the course of logistics.

Book freight truck online with Fr8War.

If you are a consignor tired of calling different transporters to know the best price of your shipment then use Fr8War. Fr8War acts as a digital bidding platform between transporters and consignors. The consignor needs to enter cargo details along with the ceiling price, and various transporters will bid for it from the other end. Transporters get to compete for the load, and consignors instantly get the best delivery price. With Fr8War, the process is exceptionally straightforward, POST. BID. RELAX. Adopt freight revolution, and download the Fr8War app now!!

Adopt freight revolution, and download the Fr8War app now!!