Those who move freight regularly can face challenges like driver shortage, capacity crunch, and rising freight prices have consignors looking for ways to improve their supply chain.
The solution to these problems is the Transportation Management System or TMS. The best way to optimize and streamline shipping management. If you are trying to implement TMS, you need to know What is the Transportation Management System?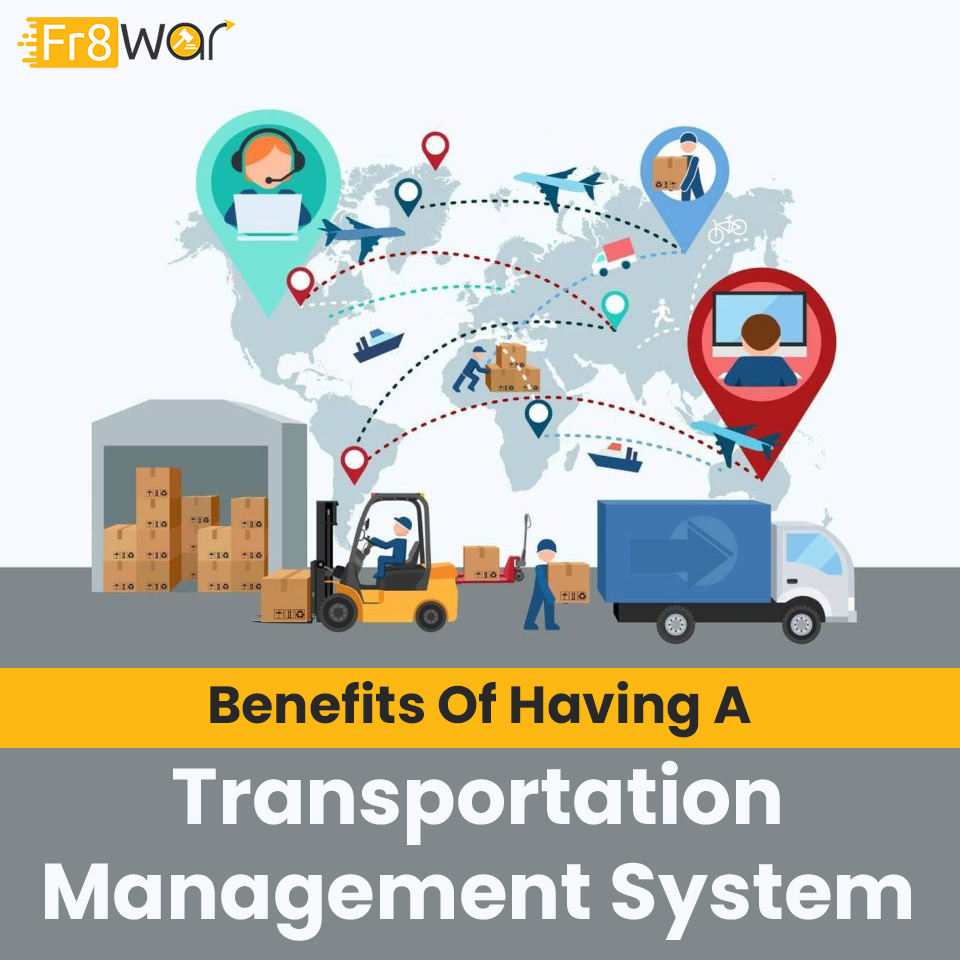 We live in such a dynamic global trade environment in which it is important to have a system that allows you to navigate complicated processes. Transportation Management System is a powerful system for shippers that leads to more efficient transportation planning, which results in higher customer satisfaction. 
The Transportation Management System has taken hold of logistics within the last decade. It has become enterprise software that allows companies to scale through information exchange across the world. Nearly in every industry, businesses from construction to life science use a transportation management system. The availability of cloud-based TMS solutions made it more affordable for small businesses to incorporate transportation management system into their supply chain. 
Transportation management system software is a subset of supply chain management. It is encapsulated with Enterprise Resource Planning. TMS functions to streamline shipping and logistics and improves supply chain visibility in real-time. 
These are some areas where
TMS software
tools can help:
Procurement
Shipping 
Carrier Management
Order and Supply chain visibility
Instead of calling transporters, adopt the latest technology to improve the efficiency of operations. Fr8War is a digital bidding platform, provides online freight booking services where consignors find the best transporters by entering the freight details and ceiling price. In this way, the transporter gets the contract, and the consignor gets the best delivery price.
Benefits of Having A Transportation Management System
Transportation management solutions allow you to meet the growing demands of customers and compete on a global scale. It also provides many benefits to businesses. Some of these are:-  
Save Money & Grow:
Proper planning and usage of adequate resources help the company in reducing the cost to a great extent. This is possible when you have a good Transportation management system. An appropriate Transportation Management Software will save time which in return reduces labour and management costs. 
It will help in obtaining user-based suggestions, and the new insights will help to make strategic changes. These changes will further refine your business and your bottom line. 
Hi-End Technology Ensures Transparency:
Technology has accelerated many industries. With a transport management system, companies can check upon the movement of goods from time to time. TMS software provides data to make better routine decisions. All the work is handled from a central location with data and real-time information. In this way, companies can easily inform customers about their shipment details. 
Simplify Processes: 
Carrier selection is simplified with good transportation management software. It includes standardization of tasks such as centralization of shipment payment and invoicing processes across various locations to a specific location. With this, all aspects of the supply chain can be simplified and made more efficient.
Freight Tracking:
TMS software not only helps in keeping track of shipment, but also helps in checking the loopholes brought up by the customers. It ensures better services to them. TMS tracking will give real-time alerts when shipments are delivered.
Since there is a lot of competition in every field, an adequate transportation management system must be adopted to avoid delayed services. 
With Fr8War, obtain access to a wide number of transporters. Download Fr8War App from Playstore now and Book trucks online.